Woman owned and operated. Local, certified organic flowers. Growing flowers for everyone! People and pollinators. Preserving our biological diversity and protecting and caring for our soil.
Bluma is Moving!! This year will be my first year growing in the city. I am moving the farm to a rooftop in Berkeley! Here's a video of the roof- just imagine it all in flowers.
Thanks to the hard work of Benjamin Fahrer who got this farm up and running - check the video!
The farm and the flowers support vast numbers of pollinators and insects that come to feed on the nectar and pollen. By buying Bluma's flowers you are supporting super local, sustainable and organic agriculture and helping to preserve biodiversity!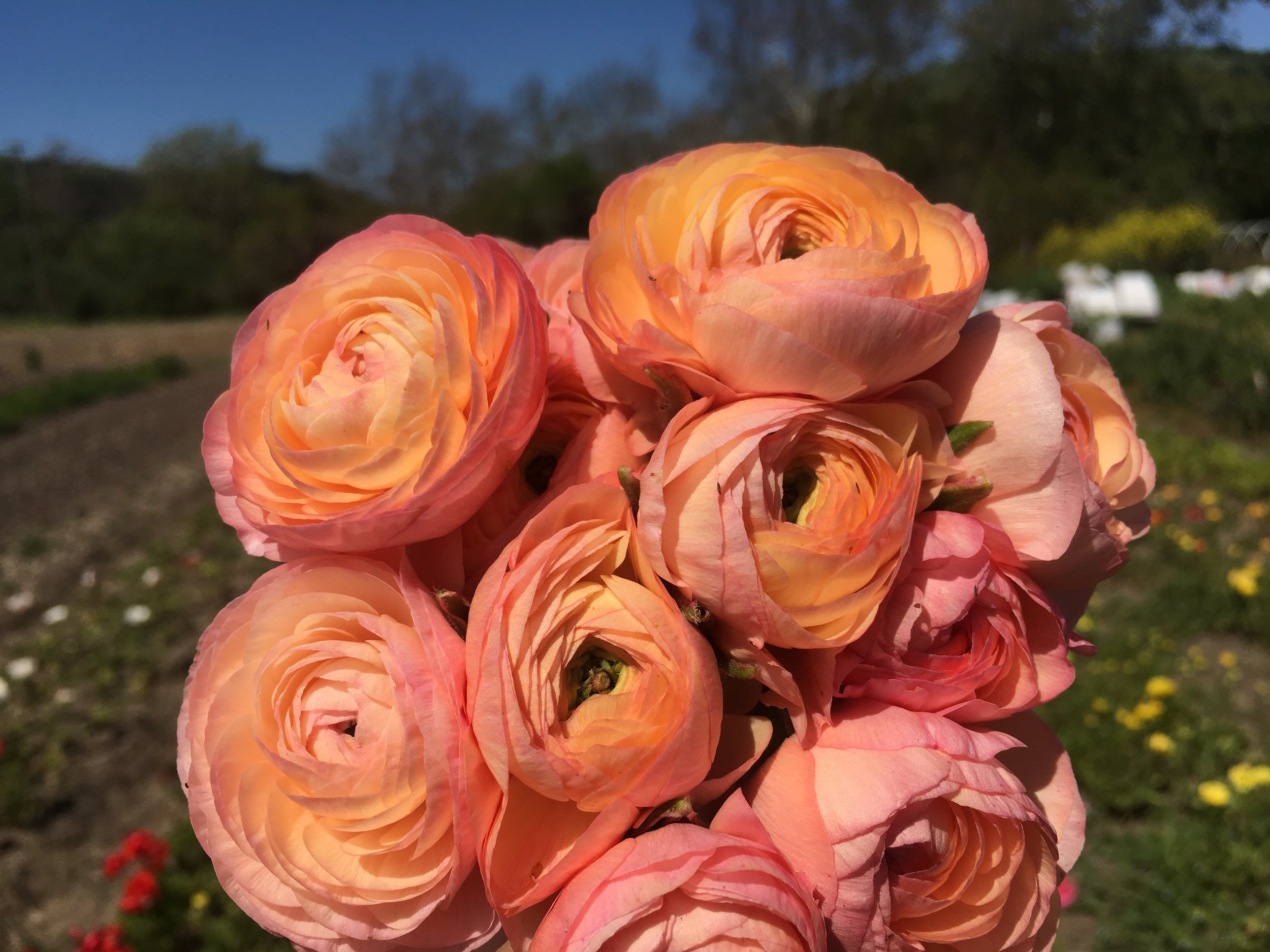 By growing and selling flowers I hope to bring the abundance and beauty of flowers to everyone.
Welcome to Bluma Farm! I started the farm in the fall of 2014. I have been growing certified organic flowers on 2 acres in Sunol for the past four years. This year, 2019 I will be moving my farm to Berkeley and growing on a rooftop! I am excited to be growing in the city where I live and where I grew up.I will also be growing a few crops out in Sunol.
I grow over 50 varieties of crops! I offer flowers of all shapes, sizes, textures and colors to create unusual, attractive, and enjoyable flowers and bouquets.
I am committed to growing high quality, certified organic flowers.
In starting Bluma Farm, I hope to bring local certified organic flowers into more people's lives. Often people think of flowers as something for special occasions but I hope to bring flowers into people's lives not just as a celebration of a specific event but also a weekly invitation to enjoy flowers in the home or workplace.